EUROPEAN ONLINE CHAMPIONSHIPS 2021
It's the FIRST TIME the European Country Western Dance Championships will be held digitally.
We will offer you the opportunity to dance COUPLES, PRO-AM and PARTNER as well as LINE CLASSIC, MODERN and SOCIAL!
This event is the essential international dance meeting where you can join and share the passion of all WCDF community.
Take part and you might have a chance to become EUROPEAN ONLINE CHAMPION and also earn points for the UNIVERSAL ONLINE RANKING.
Competitor list is online & Schedule will be here soon.
competitorlist online 2021
Schedule Europeans Online 2021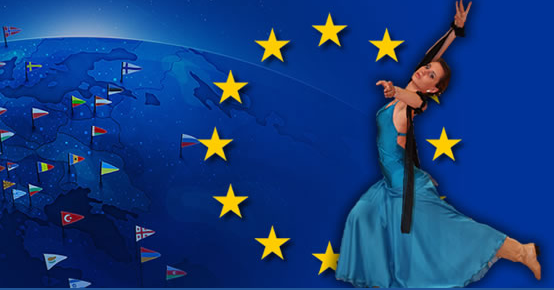 The competition will start on Sunday 18 July around 10.00 am depending amount of entries (Amsterdam time)
The complete schedule will be published approximately one (1) week before the start of the competition on this website.
Registrations and video should be send in no later than 28th June 2021
The organization allows themselves to combine divisions if needed to create a more challenging competition
COMPETITOR LIST & SCHEDULE WILL BE POSTED HERE.
Registration
Send in video